Landing safety and hazards of the ExoMars landing sites.
IRSPS is working for ESA/Thales Alenia Space-Italia on the analysis of the landing sites engineering constraints for the ExoMars missions. The analysis includes the assessment of the physical and geological characteristics of the areas, the evaluation of the risk and the definition of the Hazard in geographical terms.
Read also: ESA press release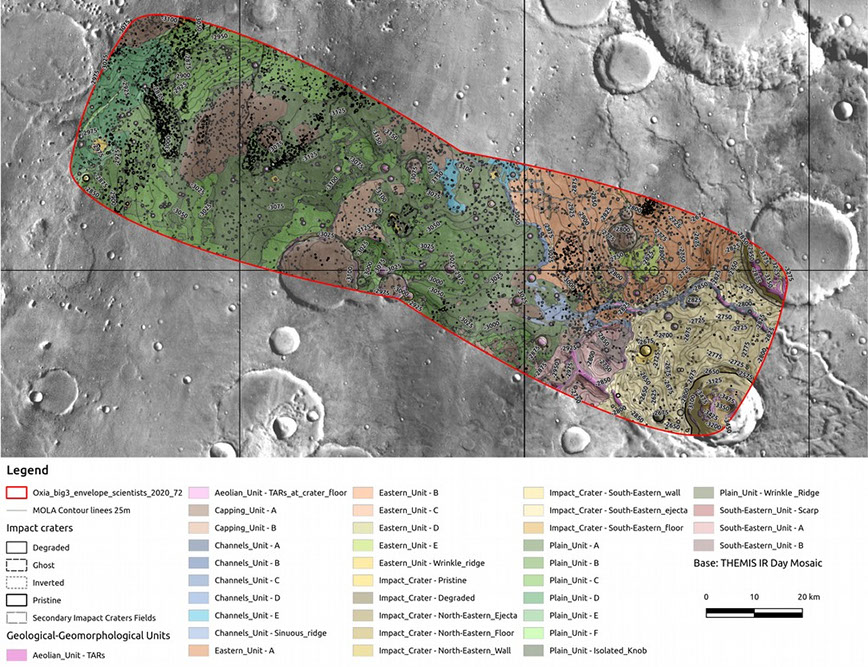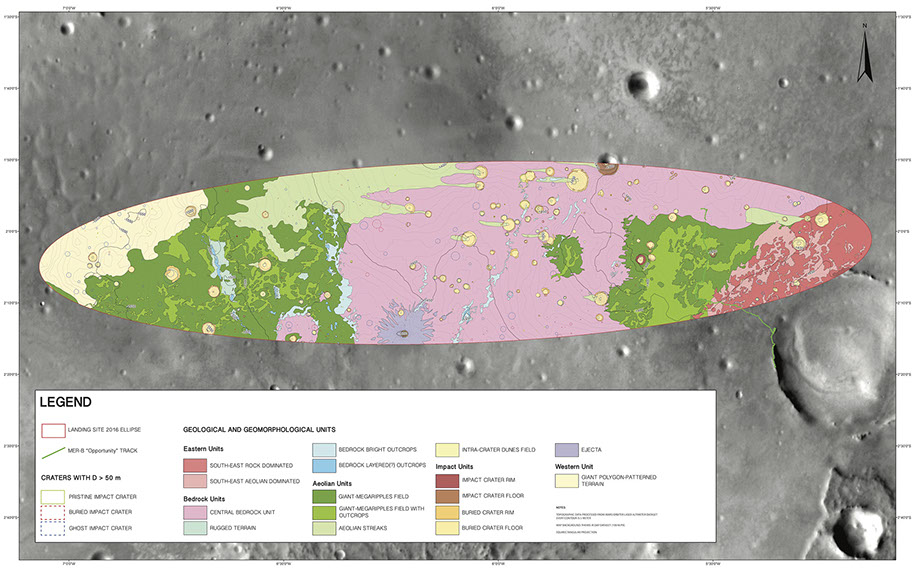 Geological map of ExoMars 2020 landing site (IRSPS/ESA/Thales)
Geological map of ExoMars 2016 landing site (IRSPS)
IRSPS - Università "G.D'Annunzio"
Viale Pindaro, 42
65127 Pescara (PE) - ITALY